Training
Imagine a driving instructor who also knows how to avoid the traffic jam and has even built your car. That's our training.
ON-SITE OR AT KRÜSS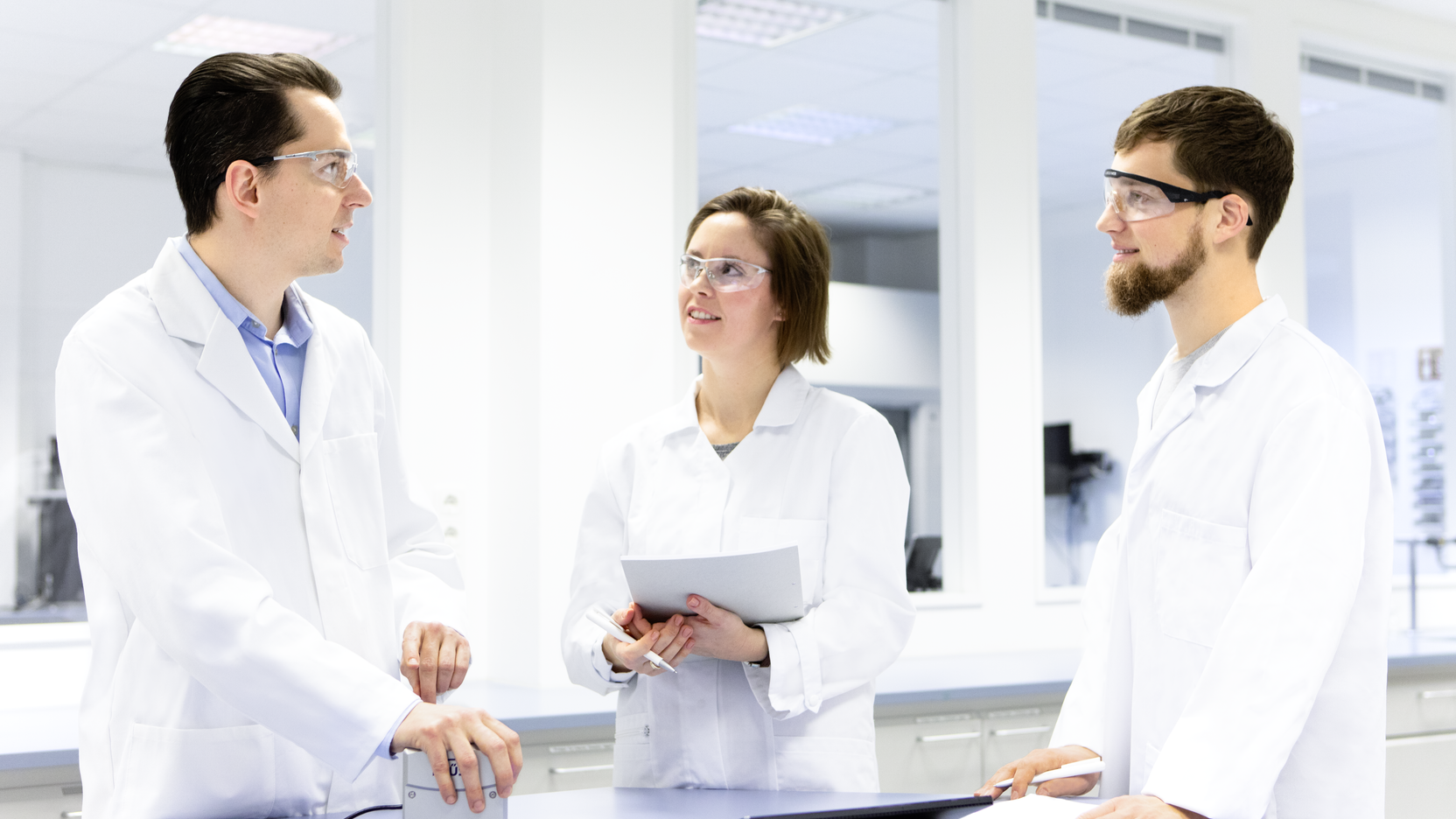 Refresher Training
A comprehensive training already comes with each initial installation and training (IAT). If you want to give new staff members access to the same know-how, we will gladly support you with a Refresher Training on site or in one of our Surface Science Labs. Experienced users can also join this training to discuss specific questions that have come up during work on specific applications.
Schedule Refresher Training
ON-SITE OR AT KRÜSS
Advanced Instrument Training
Dive deep into specific surface science applications of your instrument in an Advanced Instrument Training. Together, we will deal with questions that call for a profound scientific background, often requiring a combination of methods. After a consultation we also work with your own samples in this training.
Book Advanced Instrument Training
To the top