Drop Shape Analyzer
DSA30S
The versatile instrument for semi-automatic wettability analysis
The Standard configuration of the DSA30 Drop Shape Analyzer is designed for the semi-automatic measurement of the static and dynamic contact angle and the scientific assessment of wettability by means of the surface free energy (SFE). The instrument is well-suitable for the reliable quality assurance of surface pre-treatment processes as well as the development and optimization of wetting and coating procedures. Accessories for ultrafast one-click SFE measurement as well as wetting analysis at higher temperatures enhance the spectrum of the instrument.
Applications
Quality assurance and optimization of activation processes such as plasma treatment, flame treatment, or corona treatment before coating or bonding

Analyzing the wettability of plastics, glass, ceramics, wood, paper, or metal

Analyzing surface cleanliness

Wetting analysis at controlled temperature
Measuring methods
Contact angle of a drop on a solid surface

Contact angle using a gas bubble beneath a solid surface in a liquid

Contact angles of two drops dosed in parallel

Surface free energy of a solid using contact angle data

Roll-off behavior and advancing/receding contact angle of a drop on a tilted surface

Carrying out a measurement up to 20 consecutive times and displaying the results together

Remote control of ADVANCE for integration in custom-designed, complex automations
Measuring results
Static contact angle

Advancing and receding contact angle

Contact angle using a bubble in a liquid

Surface free energy (SFE) according to the following models: Owens-Wendt-Rabel-Kaelble (OWRK), Fowkes, Wu, Zisman, Equation of State

Temperature
Controlled drop dosing and easy sample positioning
With the DSA30S, dosing is carried out under software control. Accurately adjustable drop volume and speed ensure repeatable conditions and user-independent results, which is vital for quality control.
Precise measurements of the advancing and receding angle run smoothly thanks to the adjustable dosing dynamics. This measuring mode leads to a statistically significant mean value for the measured sample position.
The DSA30S is also equipped with three manual axes for moving the sample to the required positions quickly and precisely without having to touch the sample.
Reliable drop shape analysis thanks to high imaging quality
The DSA30S features a high-resolution camera and a quality zoom lens for accurate display of the drop with optimum size. The high image quality that this achieves leads to a precisely measured contact angle. Combined with the intelligent image evaluation algorithm of the ADVANCE software, drop shape analysis with the instrument provides exact results.
Software procedures for accurate time control
The ADVANCE software can automatically start the measurement process immediately after dosing, thus enabling raw data to be recorded without losing any time. This is particularly important for samples that show a time-dependent wetting behavior.
OPTIONAL
Liquid Needle dosing
Surface free energy in seconds
With the Liquid Needle, the contact angle measurement technology is perfectly prepared for quality assurance as well as R&D. Learn more about the ideas that enable the Liquid Needle to combine speed with scientific excellence.
Satisfied voices
The DSA30 is one of our helpful tools in developing sustainable plastic solutions for the future.
Senior Engineer, Norner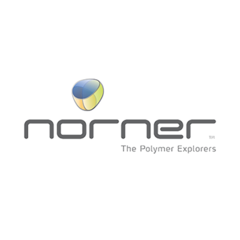 YOUR INSTRUMENT'S BRAIN

Intuitive software with a workflow-oriented user interface

Swift and repeatable analyses thanks to measurement templates and powerful automation functions

Superior algorithms for image analyses provide for precise results even with difficult images

A wide range of evaluation methods makes ADVANCE a reliable scientific tool