Drop Shape Analyzer
DSA100M
The premium solution for wettability analysis of microscopically small surfaces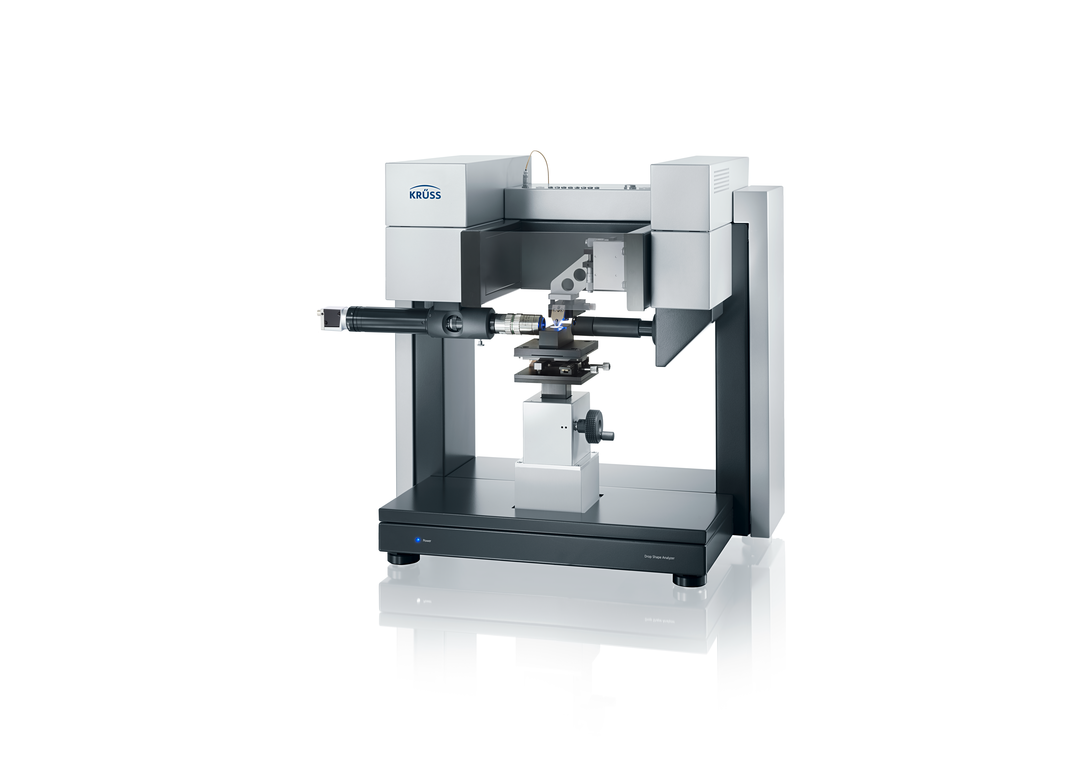 The wettability of very small surfaces can have a great influence on product quality, e.g. for contact points on circuit boards or in microfluidics. The DSA100M Drop Shape Analyzer is the premium solution for accurately positioning and analyzing drops in the picoliter range. The resulting contact angle is exactly the information you need for optimizing wetting and coating processes on very small surfaces.
Applications
Investigation of synthetic and natural fibers for composites

Wettability of contact points in microelectronics

Optimization and development of hair care products

Wettability of biochips

Micromechanical components

Microfluidics
Measuring methods
Contact angle of a drop on a solid surface

Surface free energy of a solid using contact angle data
Measuring results
Contact angle

Surface free energy

Work of adhesion between solid and liquid

Interfacial tension between solid and liquid

Spreading coefficient between solid and liquid
Perfectly equipped for microdrop analysis
The available dosing units for 20 or 60 picoliter minimum volume dispense microscopically small drops of test liquid onto the sample. The fine positioning of the dosing unit and the sample allows precise placement of the drops. This step is particularly easy with the included observation optics which shows the sample in a second camera image.
Thanks to the high-quality microscopic lens and powerful illumination, the DSA100M has high image quality that enables reliable measurement results from image analysis. With the help of the instrument's high-speed camera, even ultra-small, rapidly evaporating drops can be easily analyzed.
Working with two test liquids also enables the surface free energy to be calculated. This result provides important information for the adhesion, e.g. of fiber coatings.
YOUR INSTRUMENT'S BRAIN

Intuitive software with a workflow-oriented user interface

Swift and repeatable analyses thanks to measurement templates and powerful automation functions

Superior algorithms for image analyses provide for precise results even with difficult images

A wide range of evaluation methods makes ADVANCE a reliable scientific tool
To the top